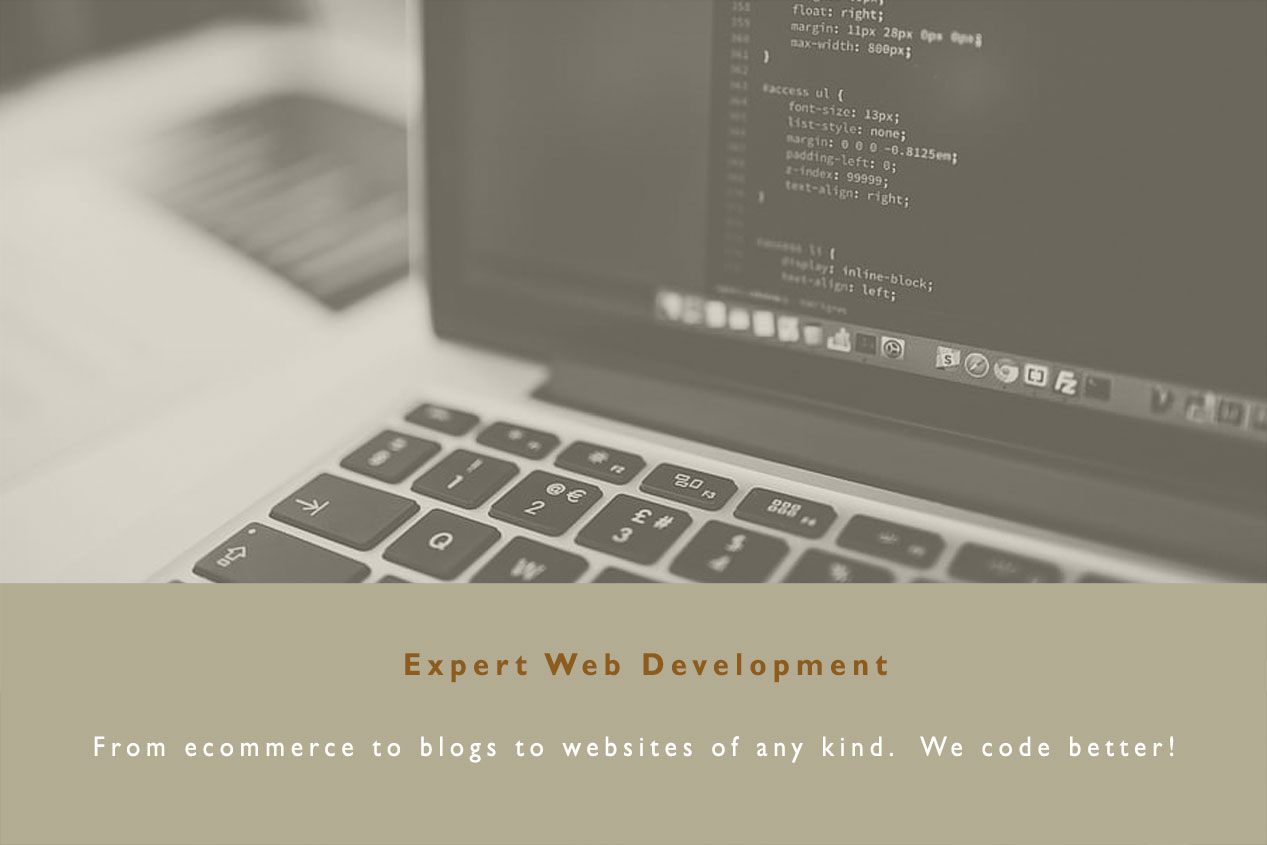 We have been building modern websites large and small for over 25 years. with hundreds of satisfied clients whom we've gained via hard work and word-of-mouth.
After decades of hearing from our clients what they need the most to stay ahead of the pack, we have created our own website architecture which not only allows you an incredibly simple and intuitive interface for managing your website's content, but also incorporates SEO Built-in® and CRO Built-in® (Conversion Rate Optimization). This means that the websites we develop have the key elements for SEO and CRO built into the CMS (Content Management System) allowing your team easy access to optimize your website's key marketing elements on-the-fly, allowing you to rapidly keep up with - and capitalize on - trends in your marketing campaigns, without the need for a web developer.
Our approach to a client's website project always starts with a discussion from a 30,000 foot view:
What are the company's goals?
Which of those goals can the website most help with and in what way?
What problems do you experience with your current website that we can help you to overcome?
What are your main barriers to converting visitors into customers?
What is your company's style and vibe in terms of both design and language style?
What is your target budget and what do you consider a successful campaign?
Once we discuss these elements and share ideas and concepts, we can develop a proposal that addresses your company's needs in precise detail. We establish a time-line for deliverables that we pride ourselves on NEVER missing. Our staff is comprised of fluent English-speaking Americans and we hold ourselves to a much higher standard than the Gig Economy of foreign development teams.
From media websites to ecommerce, it is vital to have a website that has all of the necessary features you need; and making the design and layout look perfect no matter the device, from large monitors to tablets and the most popular mobile phones, and even smart-watches. You can't loose an inch with regards to the User Experience (UX) and that leads to having the necessary elements of CRO so that your website will convert visitors and keep them engaged.
A successful website isn't just about the coding and we don't leave it to developers to design your website. We provide the development staff with a rock-solid plan, turning them into 'typists' instead of relying on them for things outside of their expertise, such as design and layout, which should always be guided by experience, best-practices, SEO and CRO.
We blend the custom needs of the client into their website across form, functionality, ability to rank and ability to convert.
Your website should be clear, concise, purposeful and easy to navigate, easy to read and easy to be crawled and indexed in search engines.
If you're not taking advantage of modern design, coding and optimization then you are wasting valuable time and money.
Give us a call at (615) 258-6699 to talk about how we can take your website and marketing to another level altogether.